I'm delighted to be kicking off 2023 with an an exciting new project at Marsh Park in Oxford, working with the young women of the Oxford Youth Enterprise: Name It Project youth group.
The Greenspace & Us Project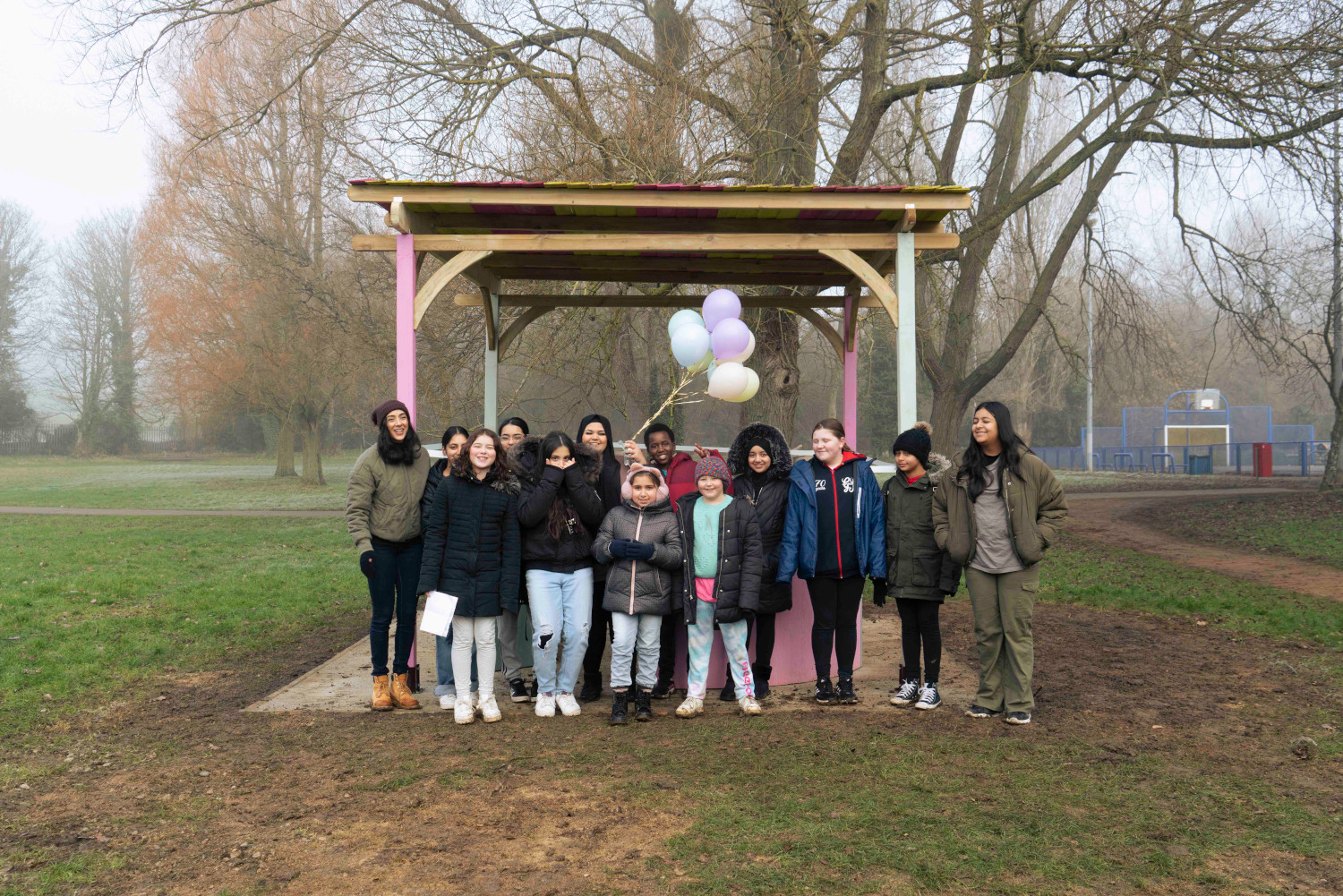 Photo credit: Reuben Worlledge
This project builds on the success of the young women-designed park shelter recently unveiled in the park - a great local example of what gender-aware placemaking can look like. The new furniture was the outcome of a research project into young women's use of green space, funded by Natural England. It was supported by Oxfordshire County Council, Oxford City Council, The University of Oxford, and Oxford Youth Enterprise: Name It Project, working with a team of artists & designers (Fig, CommonBooks, Toffee Hammer Carpentry and RESOLVE Collective).
Real-world Research
The project report, 'Greenspace & Us: Understanding needs around access to greenspace and nature connection for teenage girls living in deprived areas of East Oxford', has just been published, and you can read a brief writeup of the project on the Fig website. The new shelter is a great addition to the park which has really got people talking, and I'm thrilled that the local councils and project partners are leading the way in continuing this work to rethink how the park could better serve more diverse groups. This next project is being delivered in partnership with Make Space for Girls, Oxford City Council, Oxford County Council, and funded by Natural England. The aim of the project is to engage with teenage girls to understand their needs for more inclusive and accessible green space. We will be working with the young women to further research the existing park amenities, focussing specifically on a disused games area, and supporting them to make proposals for improvement.
Gender-aware design: a growing trend
Image credit: Make Space for Girls
So how did this project come about? Well recent high-profile work, not least Caroline Criado-Perez's bestseller Invisible Women, has brought the issue of gender-aware design to many more people's attention. People responsible for public places are realizing that everyday objects and spaces are often designed with a gender-blindness which ends up with places designed for the "default" adult male, inadvertently excluding or even harming girls and women as a result.
According to findings from the People and Nature Survey, nature connection drops off dramatically between the ages of 9 and 15, and does not recover to the levels observed in childhood. Similarly, the decline in physical activity level observed among teenagers in Sport England's Active Lives survey is most striking amongst girls and young women, many of whom never regain a healthy level of activity after their teenage years. As Make Space for Girls - who have been tirelessly campaigning on this issue for some time - point out, provision in public parks is dominated by "skate parks, BMX tracks, football pitches and MUGAs (multi-use games areas), which are used almost entirely by boys. Girls are never asked what they might want and most councils have spent more time and money on facilities for dog waste than they have for teenage girls."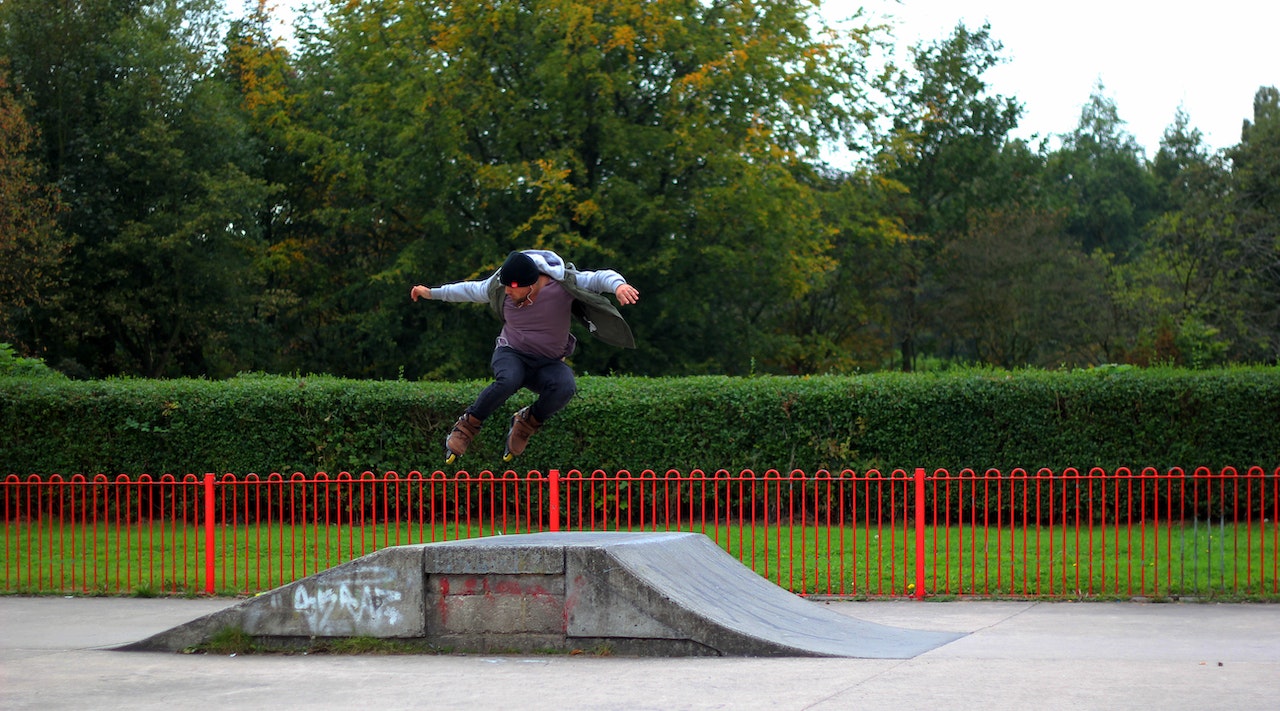 Photo credit: Treyana Heaton
This has consequences in many domains, from physical and mental health to the basic sense young women often grow up with, that public space somehow isn't quite for them. On the flipside, there are many great examples of good practice, where place-makers including artists, designers and their clients work together to create spaces which are genuinely welcoming and nourishing to be in. Feminist architecture and urban design is a growing field, as is the movement towards healthy place shaping more widely.
Since living in Rotterdam, a hub of progressive public realm design, I've been passionate about using embodied, site-specific research and public art to reimagine how our cities could look in future. And as equitable urban design edges up the policy agenda, I've been fortunate to work on some projects in Oxford which use the arts to support healthy placemaking. (Examples include a guided walking tour, and a recent trauma-informed placemaking mural project for a women's counselling service.) So onto 2023, and this brilliant project to bring a gender lens to a public space which I know well.
The opportunity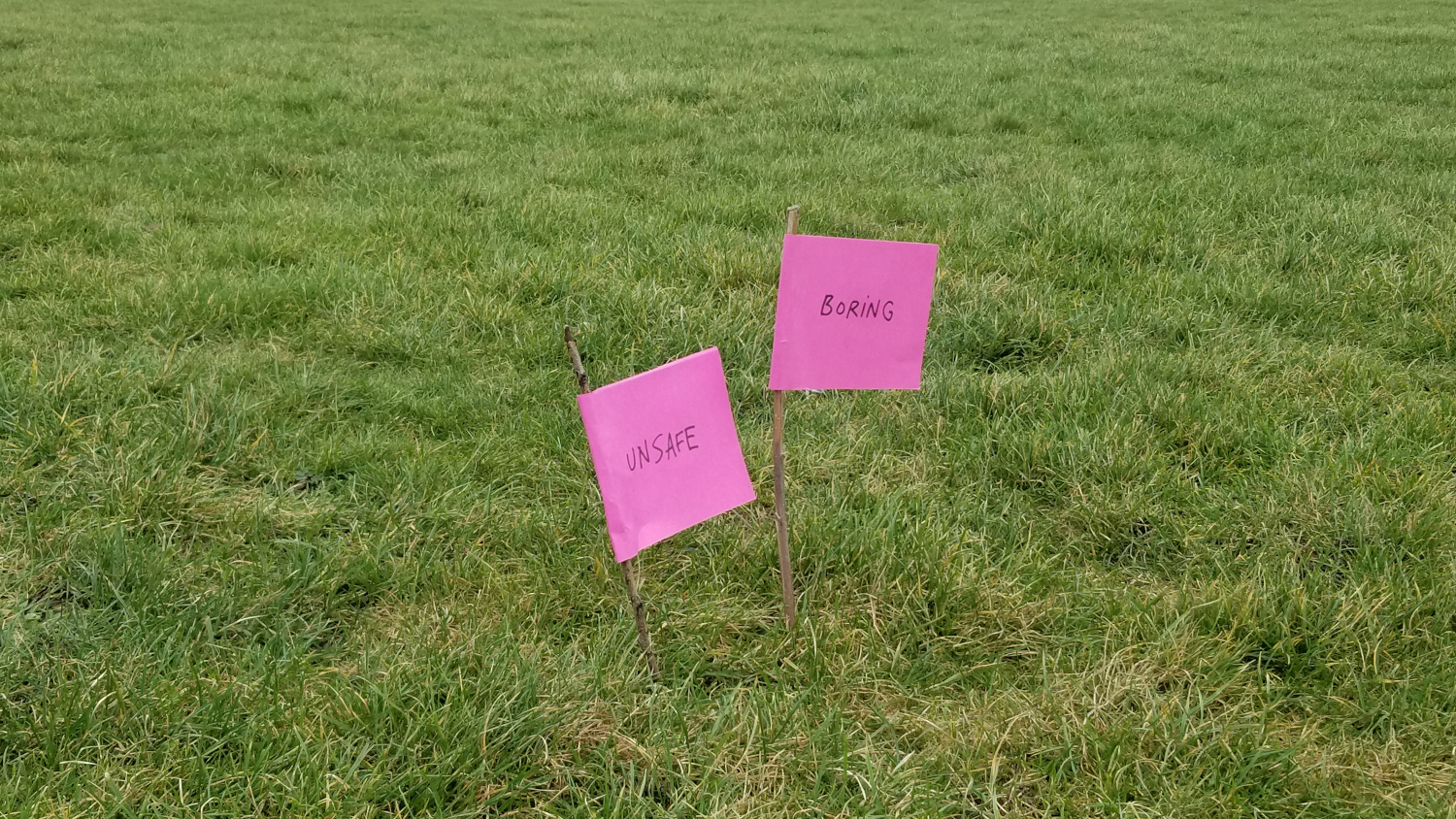 The existing park, while providing a valuable 'green lung' and active travel routes, is typical in that the provision for physical activity geared towards men dominates much of its open spaces. Large areas are dedicated to cricket, football and tennis, with very few young women ever seen using the facilities. Happily, this situation is being turned into an opportunity to do some genuinely groundbreaking placemaking work which centres young women and will help make the case for improvements which could benefit many in the future.
For this follow-on project, the group will be dreaming even bigger and I'll be working with them alongside the project team as an arist to help bring their ideas for a larger area to life, in drawings and models. Illustrations, on-site temporary installations and a publication due later this year will I hope provide an impactful visual manifesto of what is possible when we work together to make green spaces more inclusive. I look forward to revealing more as the research progresses!